Summer Activities in the Age of Social Distancing
July 7, 2020
There are very few things that have not been altered by the COVID-19 pandemic.  However, there are many activities that you can take part in this summer while posing less of a risk to yourself or others.
Stargaze.
Summer is a great season to start looking at the sky.  Check out this article provided by our friends at Foremost Insurance to learn more about how to maximize your stargazing fun:
2. Have an "around-the-world" food night.
Challenge members of your household to find a recipe for and cook a new dish from somewhere in the world.  Though not quite the same as hopping on a plane and travelling to a new place, this activity can delight both your family's curiosities, and their tastebuds.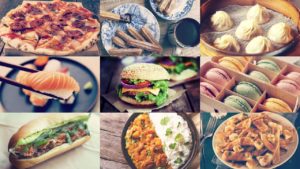 3.  Have an "extreme home makeover" weekend!
The weekends in the age of social distancing can seem a bit empty.  This is the perfect time to perform some small (or large!) fixes on your home.  Paint your living room, repair that leaky sink, or finally replace the carpets in the hallway!  There is no time like the present to make your home all the more beautiful.